Maximize the Potential of Your Sale
The ability to offer discounts to your customers can be an integral part of a retail pricing strategy. Offering a potential customer the opportunity to save money is a proven way to capture their attention. As consumers prefer to buy products that are on sale, discounts serve as a way to attract more people into your store.

Discounts are not only beneficial to your customers, they offer great benefits to your business as well. Technology is changing more rapidly than ever before, and having sophisticated secure discounting logic can help you preserve millions of margin dollars and maintain a competitive advantage.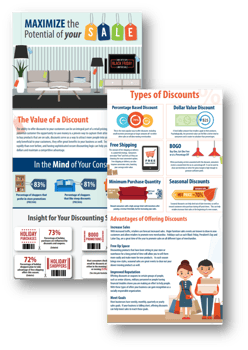 In this guide you'll learn:
The Value of a Discount
Insights for Your Discounting Strategy
Types of Discounts
How Technology Can Streamline Discounts
Fill out the form to download your content.