Retail experts declare 2017 the year of Unified Commerce.
So what exactly does that mean and how can you as a home furnishings retailer get ahead of the curve? To help retailers capitalize on this important retail strategy, we have dedicated our 2017 Home Furnishings Industry Trend Guide to Unified Commerce.
Unified Commerce's fundamental purpose is for retailers to deliver the best possible customer experience. This is very important as 89% of executives believe that customer experience will be their primary competitive differentiator in 2017. (Euro IT Group)
This 26 page guide to 2017 provides furniture retailers with: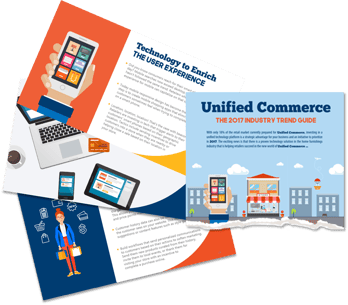 The State of the Industry
An Overview of Unified Commerce
The Top 4 Trends in Retail & Tech
Actionable Tactics for 2017
Fill out the form for your
2017 Trend Report.