Schedule an appointment today!
Sign up to meet one-on-one with a member of the STORIS team at an upcoming tradeshow or conference.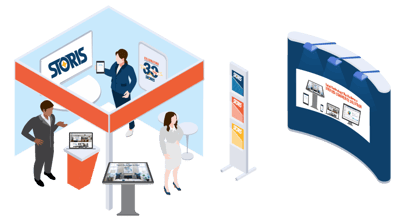 We'd like to learn about your unique business requirements and discuss how STORIS can help you achieve your company's goals. We can give you a tour of the latest technologies in our Unified Commerce Solution. If you are currently a STORIS client, we'd like to meet with you too!
Learn about STORIS' vast technology features:
Point of Sale

Integrated eCommerce
In-Store Mobile POS
Customer Experience Management (CXM)
Inventory Management
Merchandising
Self-Service Kiosk
Business Intelligence Suite
Supply Chain Management
Accounting
And More!
Fill out the form to schedule your appointment with a STORIS team member.