Leverage Technologies to Safely
Conduct Business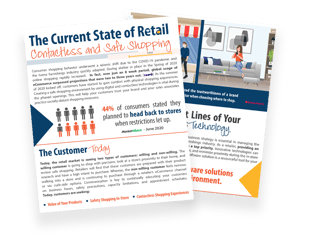 The home furnishings industry quickly adapted to the shift in customer shopping behavior due to the COVID-19 pandemic. Retailers are investing in technologies that will create a safe shopping environment during the phased openings. Digital, self-service and contactless technologies will help your customers trust your brand and your sales associates practice socially distant shopping measures.

In our new guide:
Learn about the two types of customers today, willing and non-willing, and what they are seeking from your brand.

Discover 8 ways technologies

will support a contactless shopping experience and safe retail environment.
Provide an exceptional customer experience wherever your customers are comfortable shopping.
Fill out the form to download the PDF guide.