Discover Analytical Insights with Business Intelligence
Business Intelligence is a technology-driven process that transforms data into actionable insights to help executives, managers, and other company end users make strategic business decisions. Each customer interaction is a specific data point that, once processed through a BI solution, delivers valuable insight to drive business forward.
Business Intelligence is a key component of a company's success. STORIS' BI is designed
specifically for the home furnishings industry and promotes a data-driven culture with strategic and visually engaging analytics. BI capabilities provide retailers with enhanced data quality and improved employee satisfaction, while helping to identify trends and make better strategic business decisions.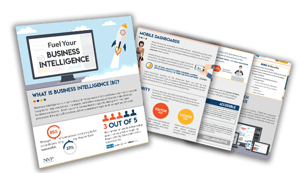 In this guide you'll learn:
Benefits of BI Programs
Data Accessibility & Security
Mobile BI & Dashboards
Fill out the form to download your content.