Technology Momentum for Home Furnishings Retail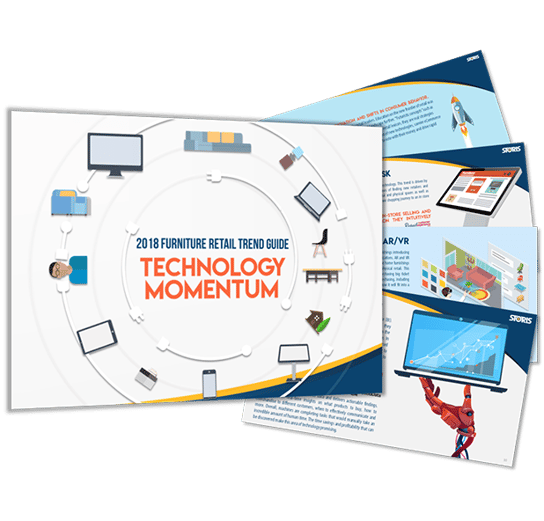 2017 was defined by technology innovation and shifts in consumer behavior.

An influx of new technologies hit the market and were rolled out by retail leaders. Education on the new frontier of retail was plentiful, paving the wave for the next round of adopters to change the retail landscape further.
What will define 2018 will be the further adoption of new technologies, savvier eCommerce websites, and renewed in-store experiences. Consumers will continue to drive rapid chhange in the retail marketplace with their purchasing habits.
In our 2018 Furniture Retail Industry Trend Guide, we highlight key influencers of the marketplace and shed light on actionable strategy for retailers to take advantage of this year.
In this guide:
State of the Industry

Marketplace Influencers

Unified Commerce

Consumer Behavior

8 Key Strategies for Success in 2018
Fill out the form to download the PDF guide.